Junk Removal in

Palos Heights

Your schedule is packed enough already. Don't tack on a junk removal job to your list of things to do. Instead, get in touch with Junk Bunker, and we'll clean up your Palos Heights junk for you.
PALOS HEIGHTS JUNK REMOVAL SERVICES
Removing junk from your Palos Heights property can be a difficult undertaking, especially if you're planning to do the work alone! Whether you live in a home in Oak Hills or Palos Brook or operate a business in a commercial area, when you have junk, we can help you out. So don't be shy. Reach out to us today, and we'll get you set up with the junk removal in Palos Heights you need!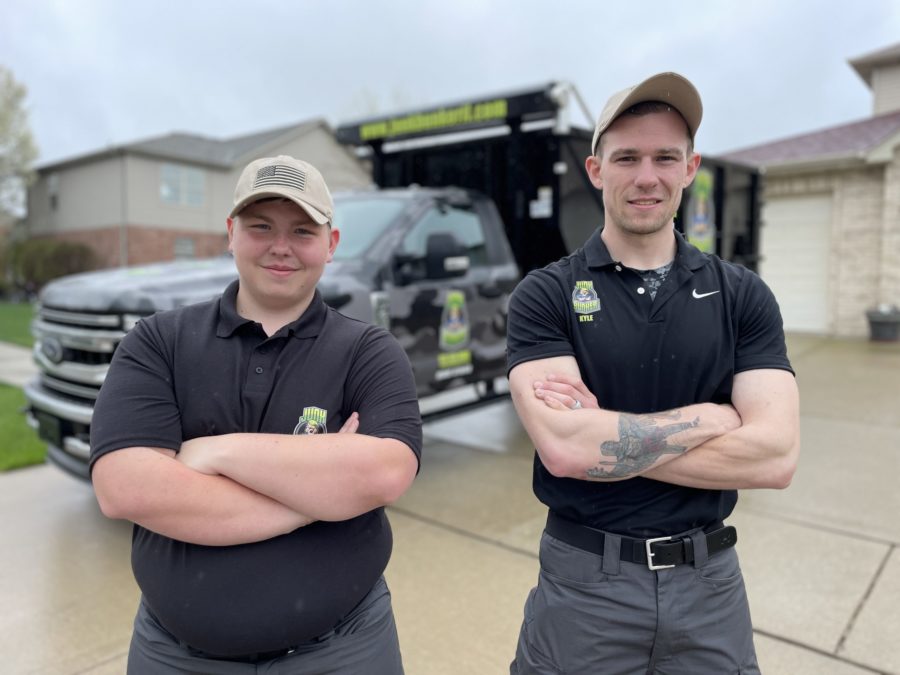 Why Us for Junk Removal in Palos Heights
So what makes Junk Bunker the best in the business? Is it the fact that our crew works quickly and cleans up junk faster than the "other guys"?
Is it because our junk removal cost is always fair thanks to our volume-based pricing model? Or is it because we can take all kinds of junk, ranging from household decorations and trash to commercial equipment and electronics? As it turns out, these are all reasons why we're the right choice for you!
How Palos Heights Junk Removal Works
We will be there on time for your appointment, and we'll be in good spirits, too. Our crew always has the right attitude and tools for any junk removal job.
We will take a look at all the clutter you have for us, provide you with an upfront quote, then get to work as soon as you approve it.
We haul junk off your property fast! Once we've loaded it all onto our truck, we'll even sweep up behind ourselves as well.
Finally, we will need to dispose of your junk. We'll handle this step for you, meaning you'll never have to go to a landfill for yourself.
House Cleanouts in Palos Heights and Surrounding Areas
Did you know our home clean out services are the key to removing all the junk from a cluttered house? We can clean out every room you want us to, including the basement, attic, bedrooms, kitchen, and even your garage. What matters is that no junk is left behind, and we'll triple-check to make sure that's the case. Additionally, we will sweep up behind ourselves and consult with you if we find any items that appear valuable. That way, nobody accidentally throws out any hidden heirlooms or treasures. And if you need that house cleaned out ASAP, we can be there as soon as today or tomorrow! Just ask about our same-day and next-day availability.
About Junk Bunker
Junk Bunker is rooted in your community! Unlike all the franchise-based businesses, we are locally owned, and we keep your money flowing in our area's economy. Combine that with all the messes we clean up, and you can see pretty quickly that we do a lot for our home. It's because we love it so much! We channel that love into our business, ensuring that our customers receive friendly, five-star service they won't find anywhere else. Contact us to schedule junk removal in Palos Heights today!
REVIEWS