Junk Removal in

Frankfort, IL

Junk Bunker offers residential and commercial junk removal in Frankfort!
JUNK REMOVAL IN FRANKFORT
Getting rid of junk takes a lot of time and effort. If you'd rather spend your time off at Prestwick Country Club or KidsWork Children's Museum, call Junk Bunker!
Local. We're a local, family-owned business operating around the clock for your junk removal needs.
Professional. Our crew is licensed, bonded, and insured for your peace of mind and protection.
Affordable. You can count on our transparent pricing to fit into any budget.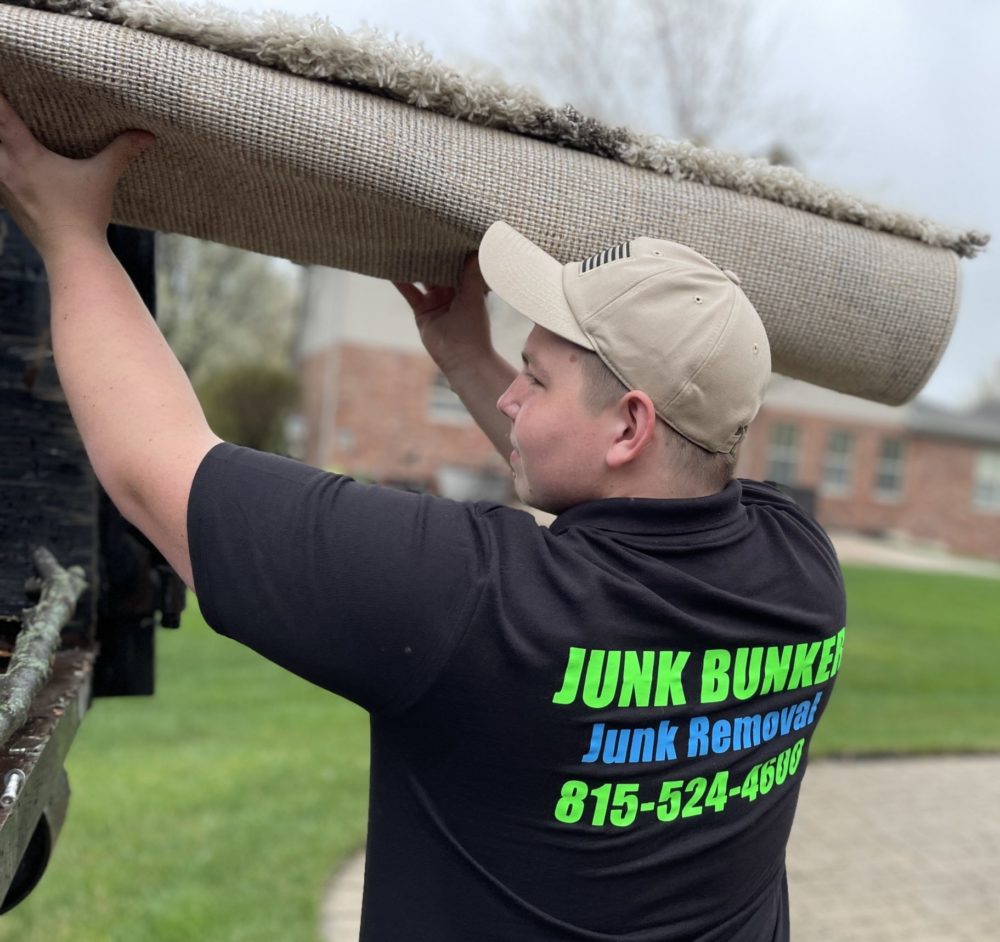 Frankfort Junk Removal Services
Whether for your home or business, Junk Bunker has the right services for every customer.
Frankfort's Full-Service Team
If you've never received full-service junk removal in Frankfort, we can't wait to show you how much easier our process is.
Quote. Every job is different, so we provide custom quotes to give you the best value.
Lift. Once we have your approval, our experienced team can get to work getting the junk out the door. We do all the work!
Haul. Who has time to wait in line at the dump? Leave the disposal to us.
Book Now
Scheduling is easy! Since we operate Monday – Saturday, 8:00 AM – 8:00 PM, you have two convenient choices to book an appointment.
HONEST PRICING WITH JUNK BUNKER
We believe that superior service doesn't have to come with a high price tag! That's why we use a simple pricing model.
Upfront Quotes. You deserve to know the exact cost ahead of time, so we provide a firm quote for each job.
Pay by Volume. Since we break down our prices by volume, you only pay for how much junk we take.
Inclusive Pricing. Every quote includes labor, fuel, and disposal fees. That means no surprises!
REVIEWS
More On Our Junk Removal Process: